Welcome to your Jewish Aggie family! Reach out to any of us on the Chabad board anytime and let us know how we can make your transition on Texas A&M University Campus more pleasant. 
The ChabadTAMU RSVP  Text Howdy to  979-202-0077 to join our RSVP system for all our events. Sign up only once and with one word you will be able to RSVP for Shabbat Dinner, Shabbat-to-Go, Matzah Ball Soup Delivery, Chabbq, Classes and our Social events.  
Howdy Jewish Aggie Class of 2025!
As the Chabad Jewish Student board, we would like to give you a warm welcome to your new home in Aggieland! While we acknowledge that this is an incredibly strange time to be joining the Jewish Aggie Family, we want to let you know that we are always here for you.
This is a warm, welcoming, and caring group of people who will be there for you during college and beyond. We are truly a family here, and we will not allow the pandemic to break our family bond. Every single one of us remember our experience starting at Texas A&M and all the emotions we felt when beginning our Aggie journey. It's exciting, it's overwhelming, and this year, it's definitely like no other.
That is exactly the reason that we are committed to making your Freshman experience the absolute BEST experience it can possibly be.We understand things will be conducted differently than a typical semester at Texas A&M, but that will not stop our dedication to giving you an amazing first semester and authentic Aggieland experience as a member of the Jewish Aggie Family.
No matter what the circumstances are, we are here to tell you that you have a home away from home in the Jewish Aggie Family at Chabad. We are here for you, no matter what challenges come your way. If you need a ride, advice about extracurriculars, help with studying, or any questions in general about A&M or Jewish Aggie life, we are always happy to help. All of us on the board come from all different backgrounds and hometowns are available to help in any capacity we can. If there is anything you need, know that you can always reach out to us.
| | | | |
| --- | --- | --- | --- |
| Mia Michaels | @miaamichaels | Eric Stevelman | @eric_stevelman |
| Josh Feldman | @joshericfeldman | Harris Goetz | @harrisgoats |
| Talia Lewis | @taliashoshana | Aaron Tawil | @aaron_tawil |
| Alejandra Trillo | @ale.bella.trillo | Samantha Pokroy | @Sampokroy |
| Nicole Harari | @nicole_harari | Zack Pokroy | @zpokroy |
| Noam Yaari | @noam.yaari | Adam Glombicki | @adamglom |
| | | Chabad | @ChabadTAMU |
Benjamin Kaplan '21 

Chabad Board President
Corps of Cadets 
Benjamin is a junior Animal Science major from Alexandria, Louisiana. Upon graduation, he plans on attending medical school to become a surgeon. A cadet in the Texas A&M Corps of Cadets, he serves as his unit's chaplain and is a member of Parsons Mounted Cavalry. His favorite thing about Chabad is all the people he's had the opportunity to meet through his involvement in Jewish life on campus.
Talia Lewis '21
Chabad Board Treasurer
Talia Lewis is an accounting major from Camarillo, California. Talia plans on getting her masters in accounting. She love spending time with friends and is passionate about her Judaism. She love Hamentashen.
Adam Glombicki '21
Chabad Board
Sigma Alpha Mu
Adam is an Electrical Systems Engineering major from Houston, Texas. He loves celebrating Shabbat with his friends. His favorite Jewish holiday food is Matzah Ball Soup.
Benji Gabay '21
Chabad Board
Sigma Alpha Mu
Benji is a Computer Science & Engineering major from Plano, Texas. He loves the  tight knit Jewish community. Benji loves a good corned beef sandwich.
Elad Dermer '20
Chabad Board
ASSI
Elad is an Electrical Engineering major from Haifa, Israel. His favorite part of Jewish life is the fact that Chabad feels like home. He loves Sufganiyot.
Jenna Katz '21
Chabad Board
AEPhi 
Jenna Katz is a junior Psychology major from Dallas, TX. She serves as the VP of New Member Education for her sorority, Alpha Epsilon Phi. Jenna enjoys learning how to cook from Manya at Kosher Cooking Club and her favorite thing about Chabad is that it feels like home away from home.
Nicole Harari '22
Chabad Board 
Nicole is a sophomore biology major from Houston, Texas. She plans on attending dental school after graduating from Texas A&M. Nicole is on the MEDLIFE and Chabad Board. She is also a member of the Pre-dental society! Her favorite part of Jewish life at Texas A&M is the feeling of home she gets when she attends Shabbat dinners!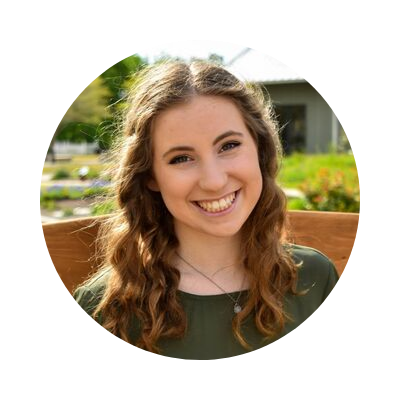 Shayna Ambers '21
Chabad Board 
Shayna is an English major from Frisco, Texas. She likes getting people involved and letting them know people are there for them. She loves Matzah Ball soup.
Zack Pokroy '21
Chabad Board
Sigma Alpha Mu
Zack is a Junior psychology major from Houston, Texas. He is minoring in business and hopes to find a path in sales or marketing when he graduates. In his free time, he hangs out with friends, plays sports and goes to the rec, and of course comes to shabbats at chabad on Friday nights. Zacks favorite Jewish food is cholent! 
Alejandra Trillo '23
Chabad Board
AEPhi
Alejandra is a freshman Biochemistry major from San Antonio Texas. She plans to attend to attend medical school following her graduation in 2023! Alejandra also enjoys a romantic walk to taco trucks with a cold brew in hand (: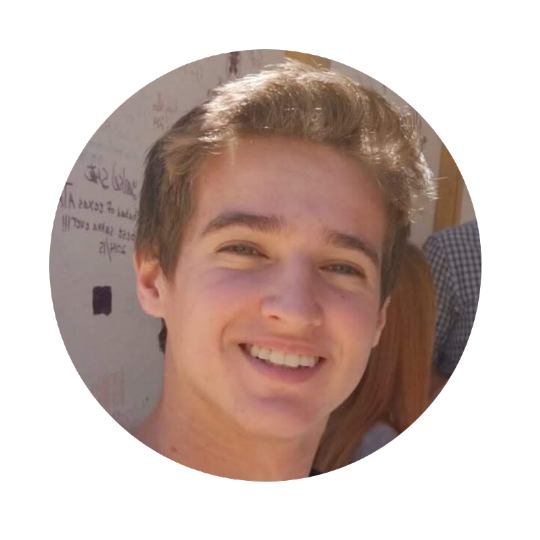 Josh Feldman '21
Chabad Board
Sigma Alpha Mu
Josh is a member of the Texas A&M Student Senate, Sigma Alpah Mu, IFC and Chabad student board.
Samantha Pokroy '23
Chabad Board
Tri Delta

Samantha is a Psychology major, member of Tri Delta and Chabad student board.
Mia Michaels '24
Chabad Board

Mia Michaels is a Freshman from San Diego, California. She is a Sports Management major and her ultimate goal is to become the first female manager for a Major League Baseball team. In addition to sports, Mia is passionate about her Jewish identity. She loves her annual trips to Israel to visit her family. Her favorite Jewish food is smoked salmon & cream cheese sushi also known as "The Bagel". Chabad is special to Mia because it's a place where she feels at home and part of a Jewish family.
Harris Goetz '24
Chabad Board
Harris is an engineering major from Dallas Texas. His favorite food is Matzah Ball soup and he loves to play chess.
Aaron Tawill
Chabad Board